Our Kindling Splitter features a lever-type design that makes wood cutting an effortless task. Simply lift the blade, place the wood on top, and pull down the blade. Unlike traditional firewood splitting tools, this splitter is more labor-saving and eliminates the need for auxiliary tools like axes. Enjoy a more efficient and hassle-free wood-splitting experience.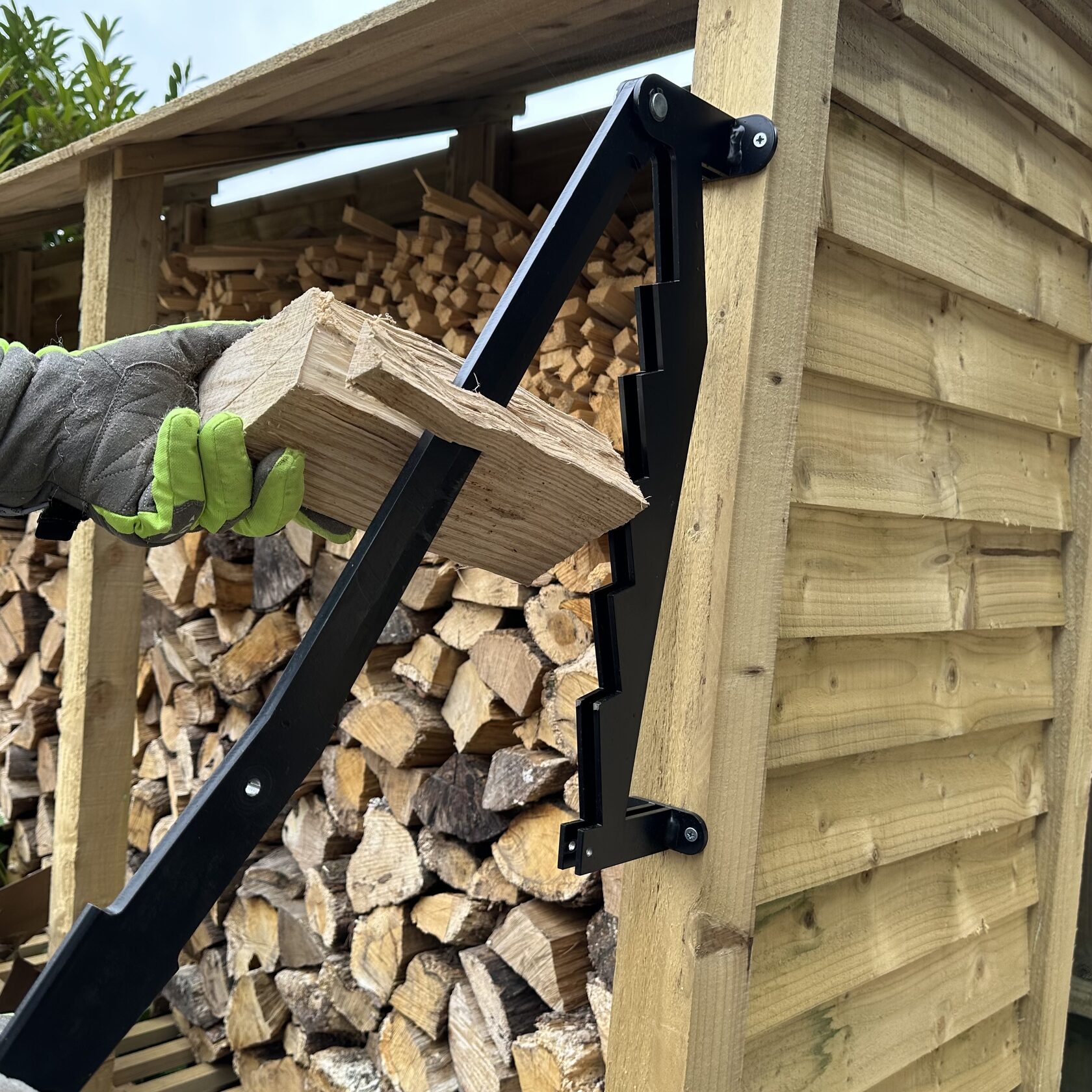 💥 Powerful Cutting Ability 💥
Our heavy-duty wood splitter is highly versatile and can handle different sizes of wood, making it suitable for all types of wood. The blade is crafted from high-quality carbon steel, ensuring sharpness and resistance to rust, allowing you to save more energy during use. Enjoy an efficient and effective wood-splitting process with our durable wood splitter.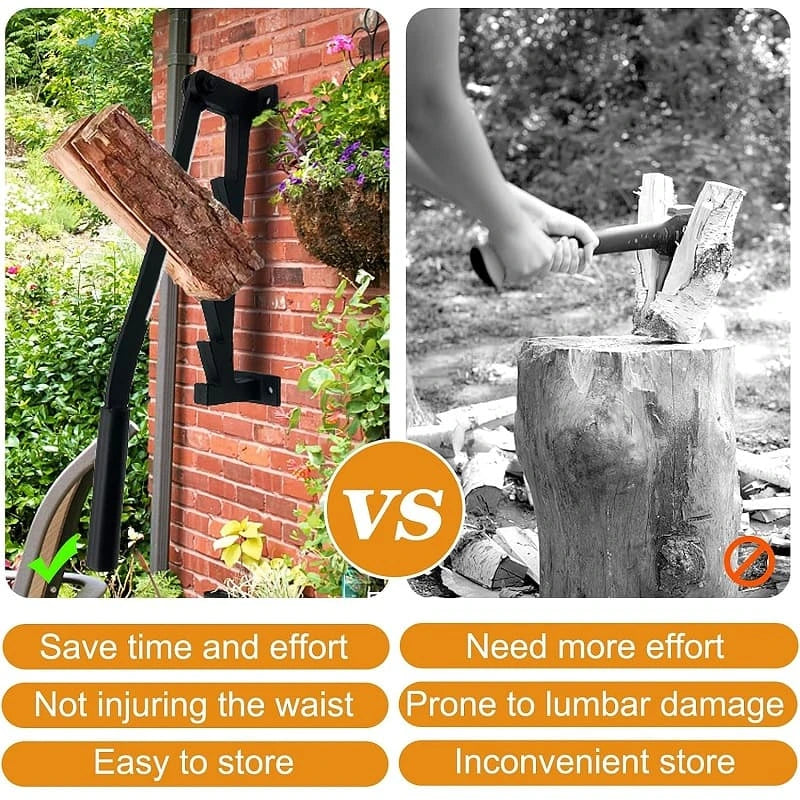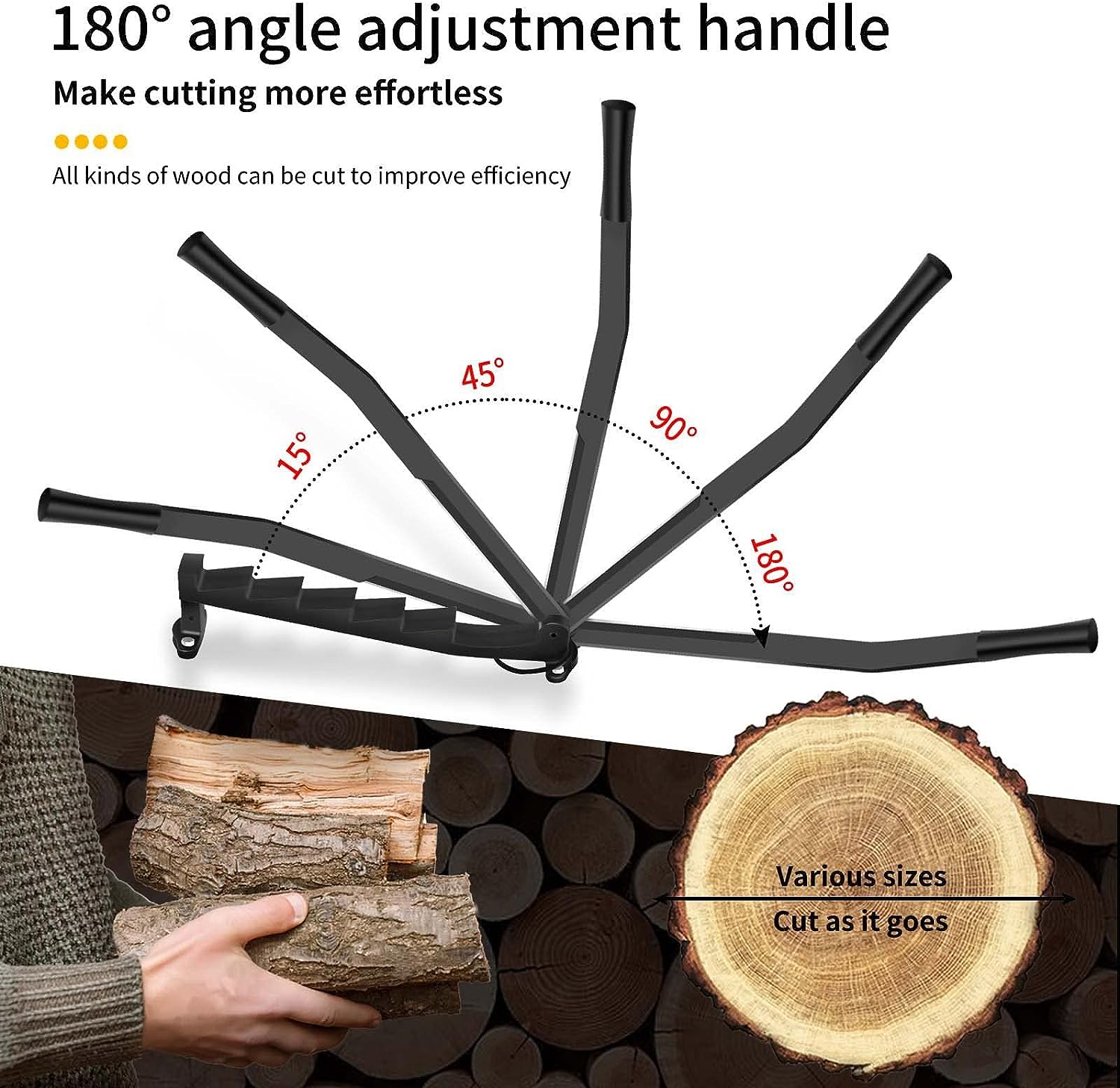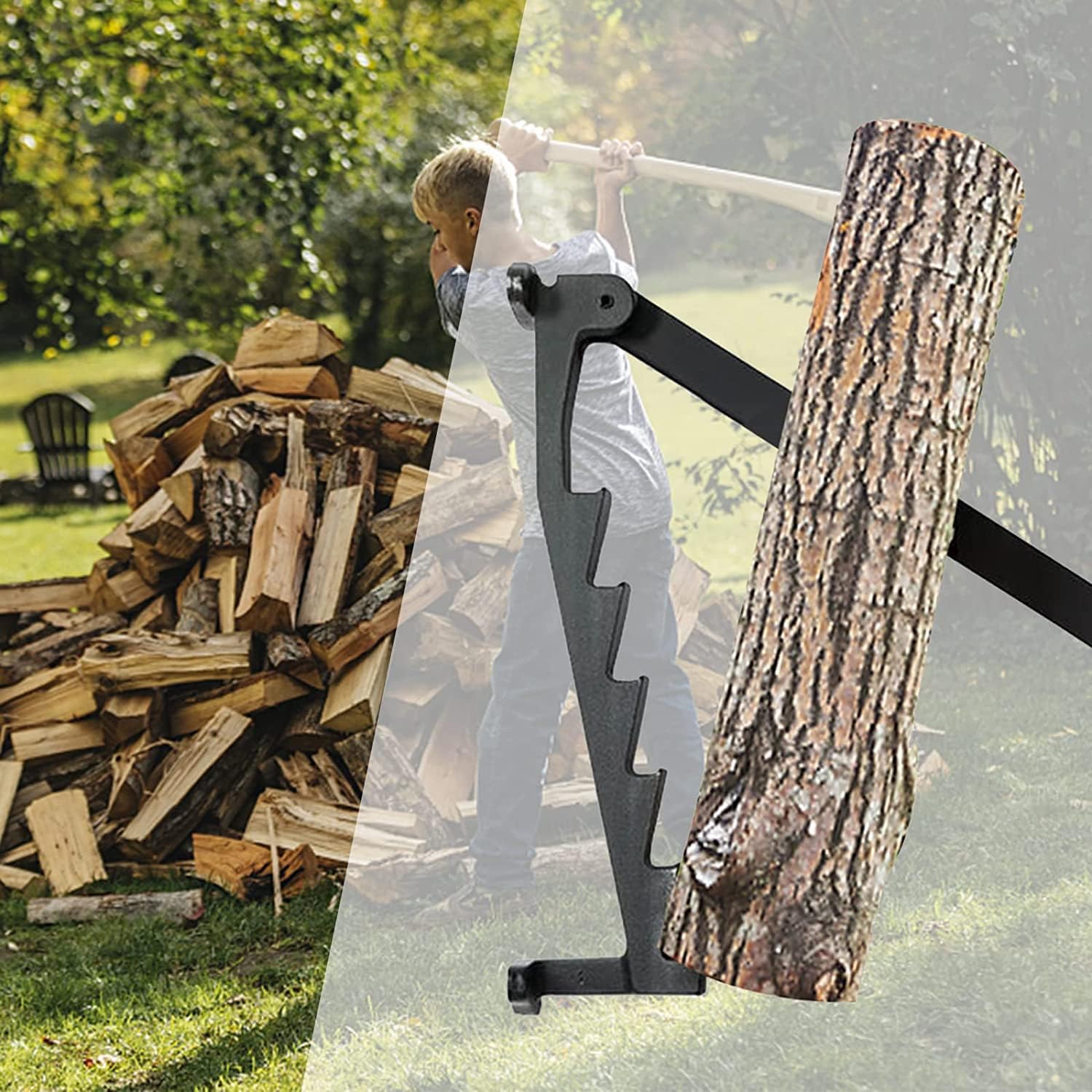 🏡 Wide Range of Applications 🏡
Our wood splitter is versatile for both indoor and outdoor use, easily mountable on the wall. Unlike larger wood splitters, it's highly portable, making it the perfect companion for camping, barbecues, outdoor dinners, and more. Enjoy its convenience as it becomes an invaluable cooking companion for various occasions!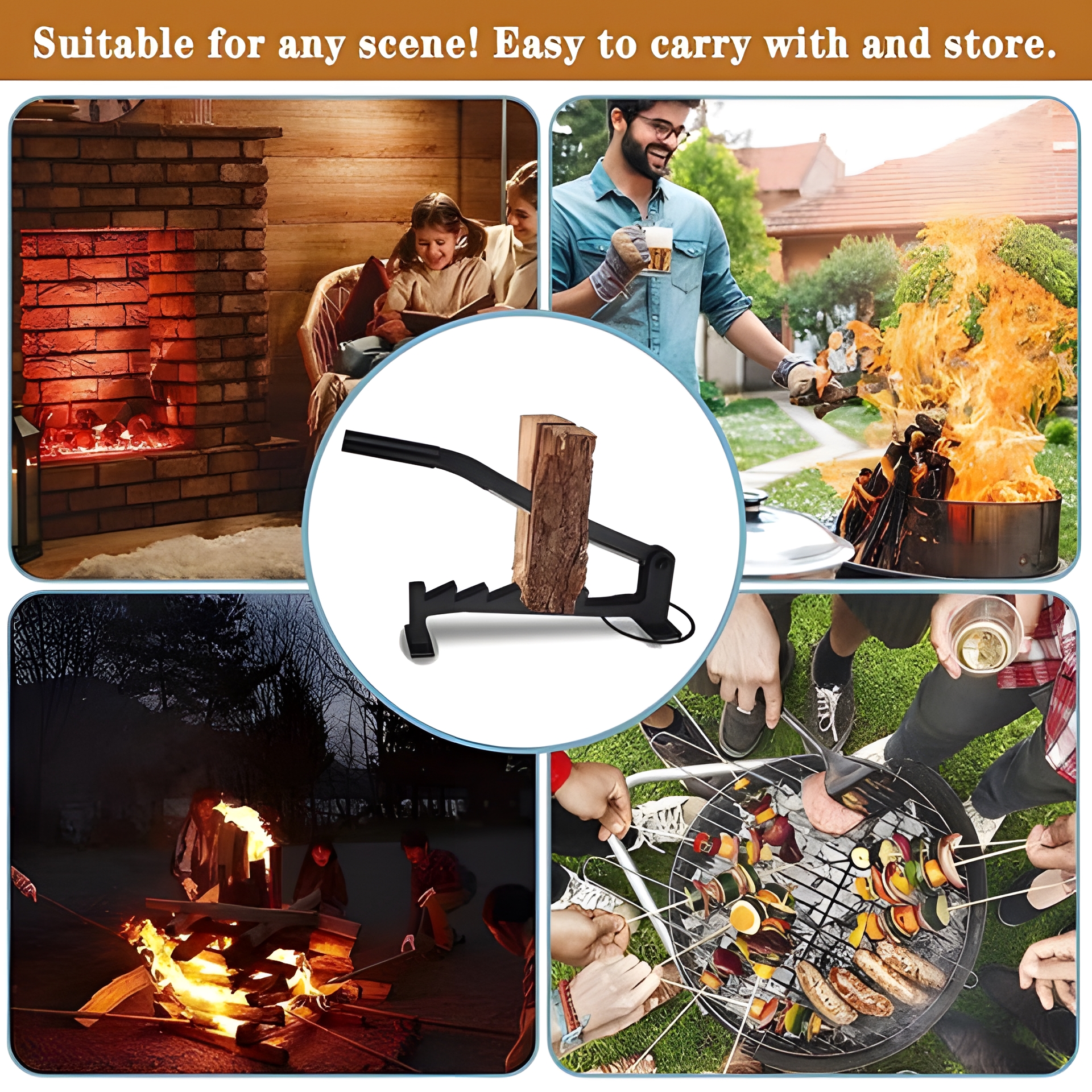 🛠️ High-Quality Materials 🛠️
This kindling splitter is constructed from sturdy and durable carbon steel. Specially designed surface treatment effectively prevents deformation and rusting, ensuring a long-lasting and reliable tool. This splitter can withstand high pressure without bending or breaking, providing safety and durability for long-term use. Enjoy its efficiency and longevity as you split kindling effortlessly.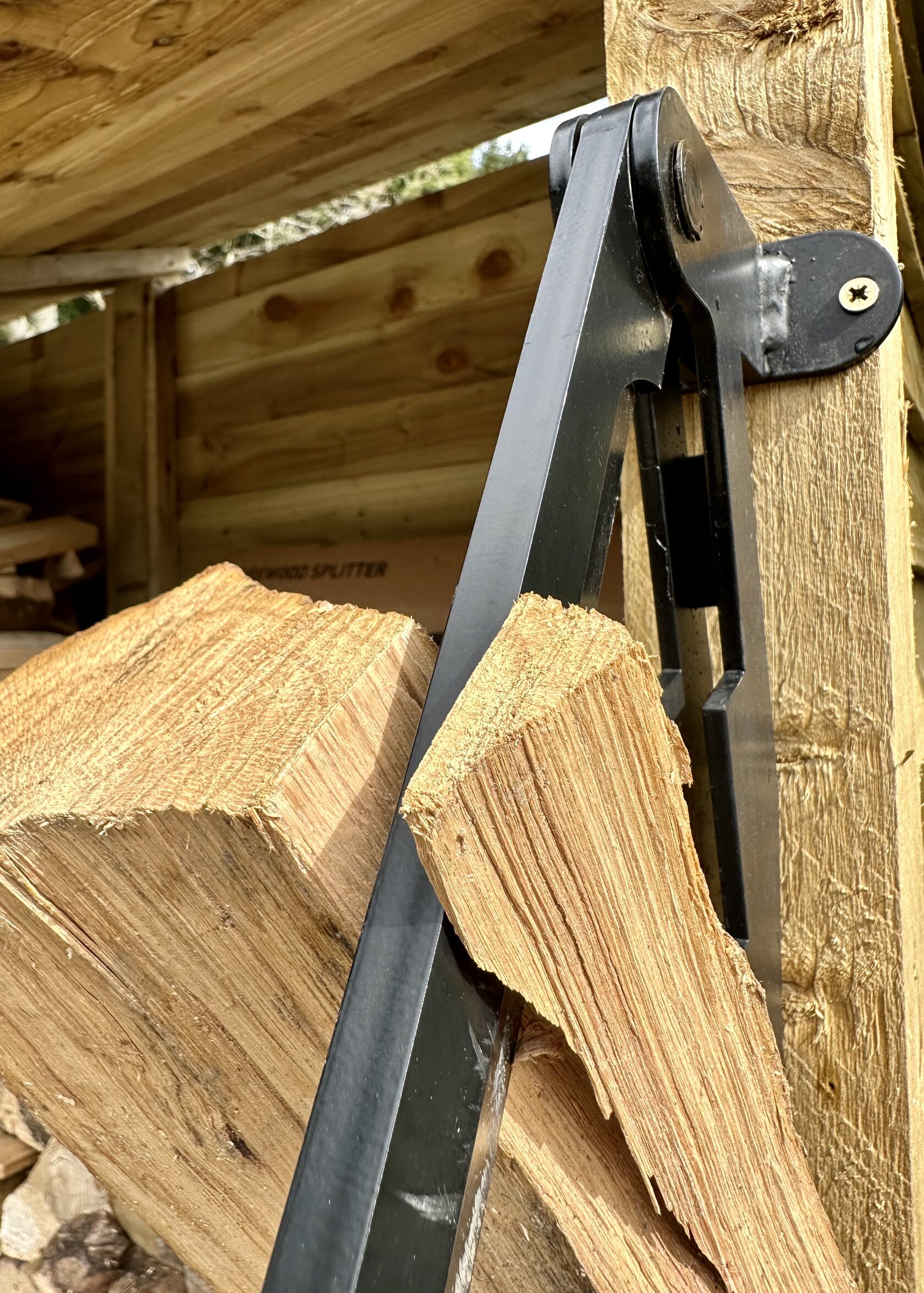 How to Use It
Installation
Install your Kindling Splitter onto a solid wall or a sturdy post approximately 1.2 meters from the ground to the top screws. Also, consider the height of the person using the tool.
Securely Fix
Remove the safety pin and keep it in a safe place.
Lower Notches
Place the log on one of the lower notches, ensuring it's stable, and press the blade into the wood. Do not try to cut a big chunk; start cutting from the corners.
Using the Notches
Reposition the log on higher notches to help maintain enough leverage until fully split. When finished working with the tool, place the safety pin back to minimize the risk of injury.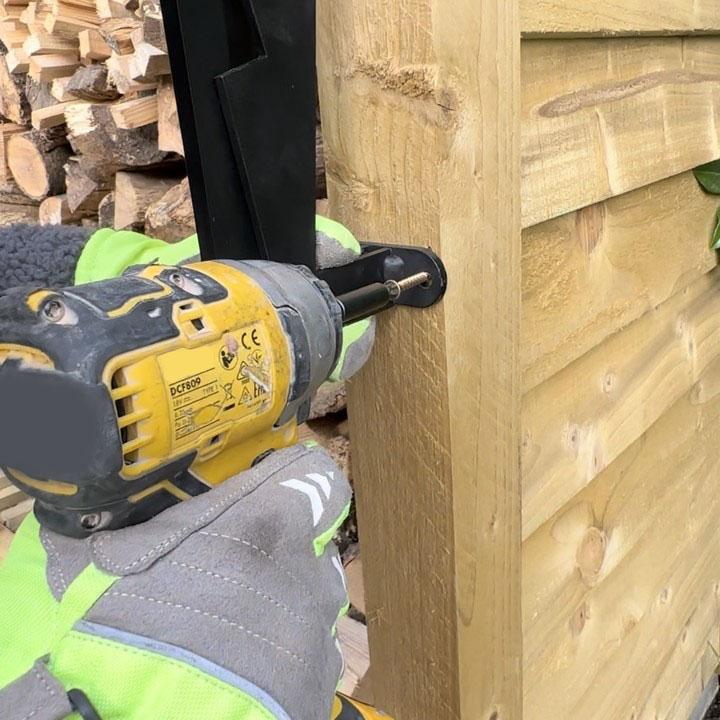 Soft and Hardwood
Softwoods like pine or spruce are ideal for kindling as they ignite very quickly. Kindling Splitter will split softwood very easily and effortlessly, but if you have hardwood logs like oak, walnut, etc., Kindling Splitter will still split these types of wood.