The long shooting distance of 26-32 ft helps you to dominate the water gun party!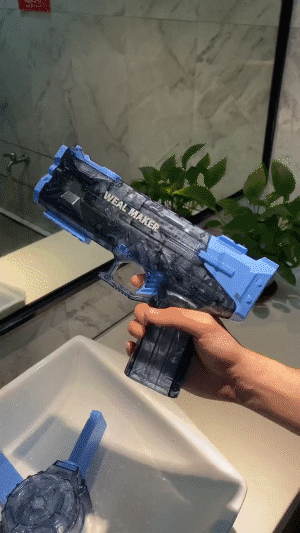 In this exciting season, have an exciting water gun battle with your friends or kids!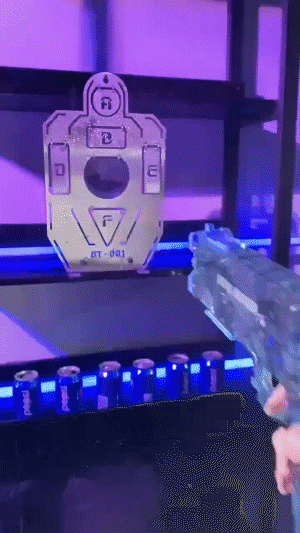 Every pull of the trigger discharges a powerful individual blast of water with unprecedented precision.
Features:
Small body large capacity is the biggest feature of this water gun!
The grip has a non-slip design. So it can be easily used by adults and children.
Suitable for seaside, beach, and pool with friends or family for family fun and interaction.
Also perfect for managing your cat or other pets to warn them not to touch certain things!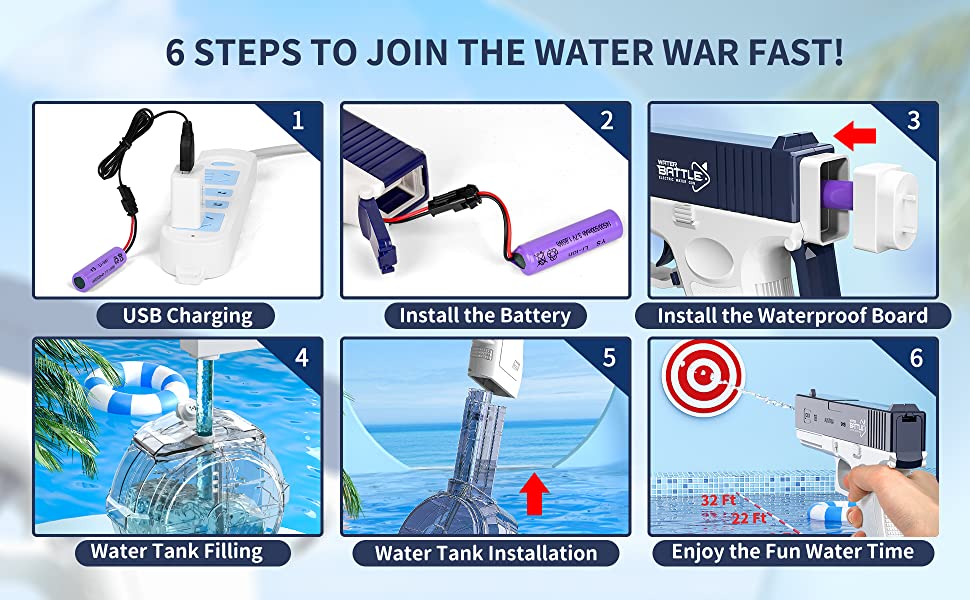 Included:
Electric Water Gun X1
434 CC Water Tank X1
58 CC Spare Water Tank X1
25min Battery X2
Usb Charging Cable X1