To My Man,
Whenever you feel overwhelmed, remember whose
king you are and straighten your crown.
The day I met you, I found my missing piece.
Meeting you was fate, becoming your partner was a choice,
but falling in love with you was beyond my control.
I may be a little late to be your first,
but I want all my lasts to be with you.
I love you, forever and always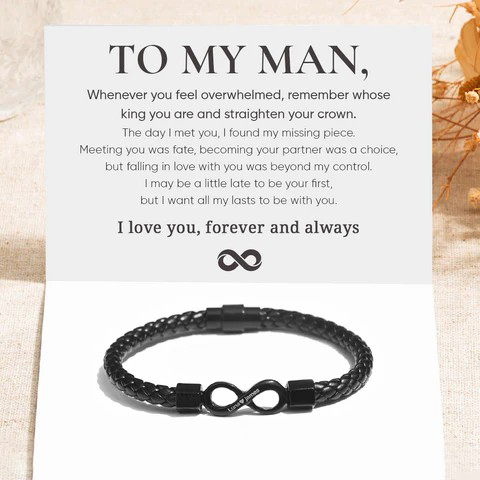 *Heartwarming Message Card Included

Please contact us via email ([email protected]) to provide the custom names that you want for your bracelet. Please note that the character limit is 10 characters per name only.