💖Looking for amusing Christmas cards which will make your friends and family laugh?This funny, best selling Christmas card will make you laugh.😂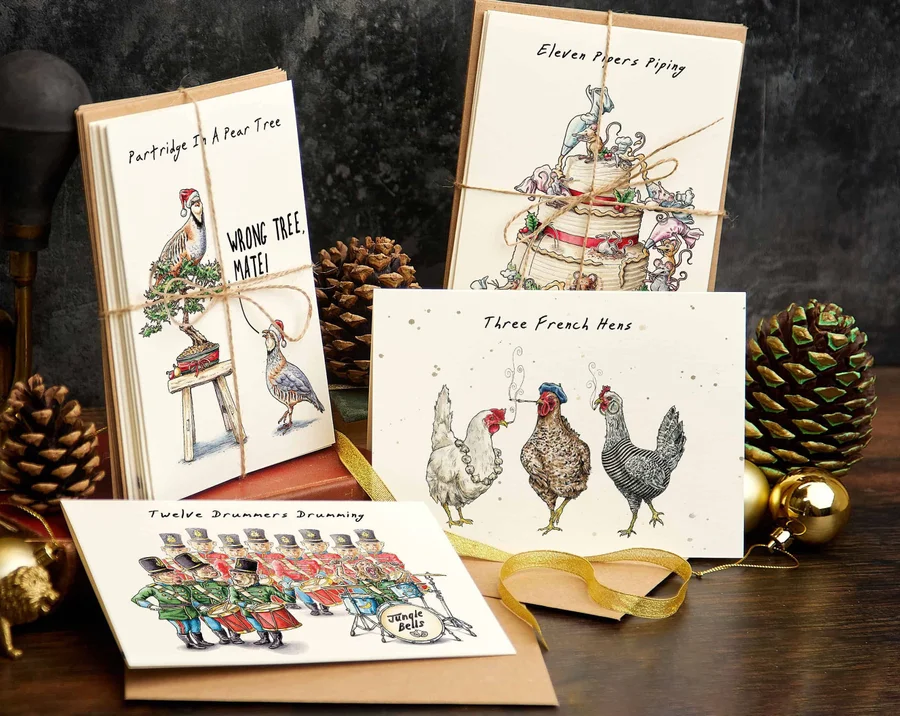 🎁NEW for 2023, we bring to you, the FULL Twelve Days of Christmas Set! 12 Drummers Drumming, 11 Pipers Piping, 10 Lords a-Leaping, Nine Ladies Dancing, Eight Maids a-Milking, Seven Swans a-Swimming, Six Geese a-Laying, Five Gold Riings(!)... Four Calling Birds, Three French Hens, Two Turtle Doves, and a Partridge In a Pear Tree!
🥳In this set you get one of each of these daft designs.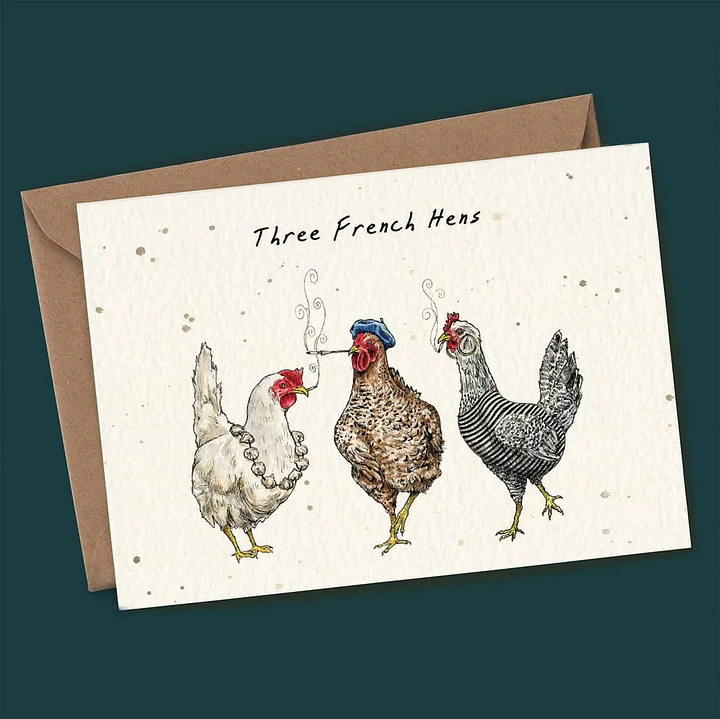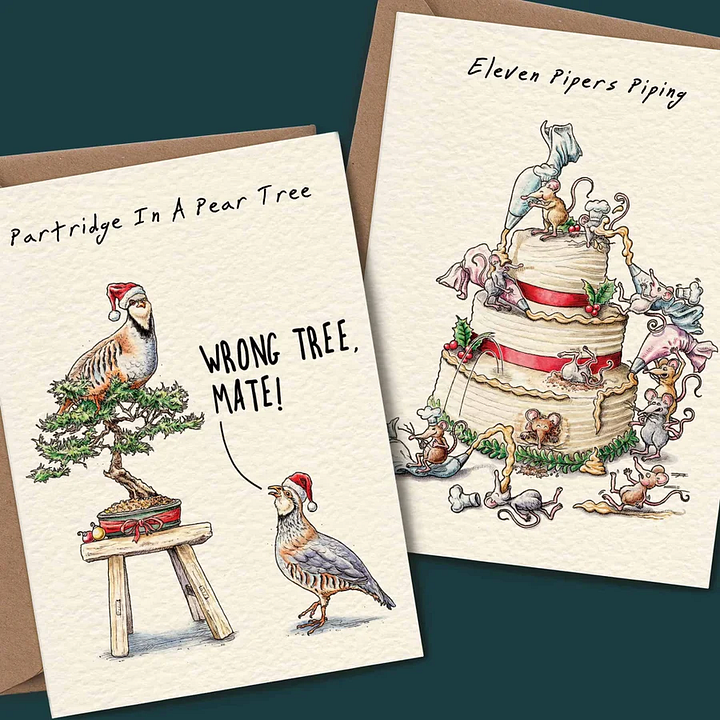 In this set you get one of each of these daft designs.
-Blank inside, ready for your best jokes!
-High Quality, thick, slightly textured ivory coloured card stock
-Sustainably sourced card - FSC Approved. Our printers are also part of the UK Woodland Carbon Scheme (our printers offset carbon usage with planting trees)
-Recycled Kraft Envelopes provided with each card
-NO Plastic Packaging, and sent in a hard backed mailer for protection
Ooph! Right in the Nuts! It's sure to bring a smile (and a wince) to the face of whoever you send it to!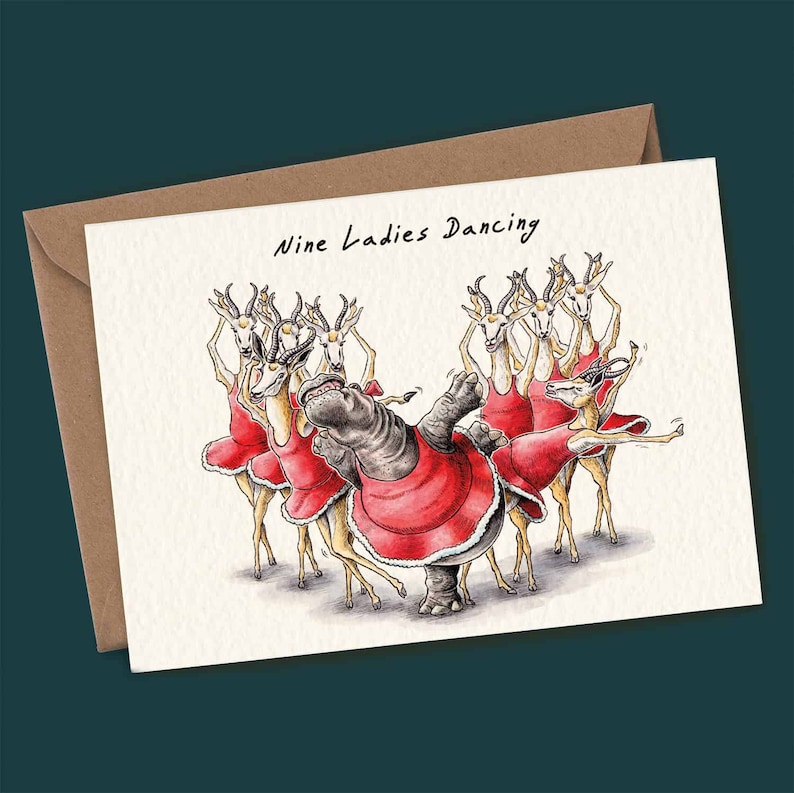 ✨Details
🎁Package includes:
Twelve Days Of Christmas Card Set(12 PCS)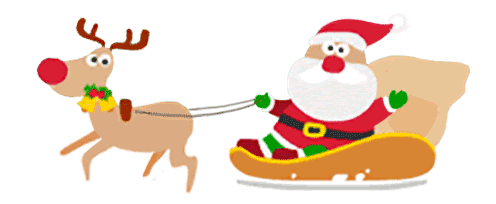 ⭐Real Customer Feedback⭐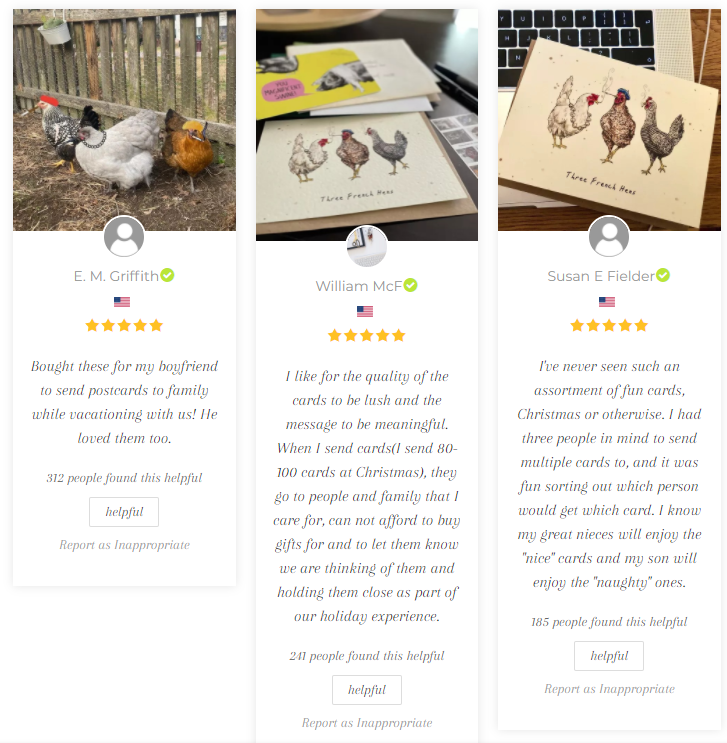 SHIPPING
We would greatly appreciate your patience and understanding as we work to meet demand while ensuring that every piece meets our high-quality standards.